H.O. Sports Company /  Hyperlite Wake Co.
We are so excited to have partnered with Hyperlite Wake Co. We also want to thank them for believing in this event, and for seeing the vision of how big this event will be. Hyperlite Co. is supplying all of Becca's wakeboard equipment for this trip. "I am so stoked that Hyperlite believes in me and my vision for this event" said Becca. Contact us at wakeboardamerica2016@gmail.com for sponsorship details.
WE ARE THE PAST,
PRESENT AND FUTURE.
Look at the history of wakeboarding and you'll see the longest-standing brand in the sport is Hyperlite. Born in 1991 on the shores of Lake Sammamish, Hyperlite has always been and continues to be a pioneer in the wake industry. As the sport of Wakeboarding grows, we grow with it – evolving our brand and creating revolutionary products.
#####################################################

We are so excited to announce that we have teamed up with Wake The World. Wake the World (WTW) is a 501(c)(3) non-profit organization. They are a group of boat owners providing watersports opportunities to abandoned, abused and neglected children, as well as for the handicapped and our wounded warriors.
This falls in perfect alignment with our Wakeboard America 2016 Tour. We now have an organization we can partner with to bring opportunities to those who would never have access to watersports.
"I have been going to the lake ever since I can remember. I can't imagine never being able to go to the lake for fun. This allows Wakeboard America 2016 to help bring awareness to WAKE THE WORLD to help bring these opportunities to those who are not as fortunate as I have been" Becca said.  
Wakeboard America 2016 Tour will promote WAKE THE WORLD on our entire trip across America during our tour. We will meet up with as many of the Wake The World events as we can during our tour.
Please visit Wake The World web site for details on how you can contribute or volunteer.
#####################################################

Tier 1 Graphics
Was Created For One Reason
To help your R.O.I through our many forms of advertising mediums. With combined experience of 35+ years in the sign, Vehicle Wrap and graphics industry we have perfected the art of producing more than "just another sign" but rather producing a proven and effective marketing asset that is sure to improve your bottom line. Whether it's a Vehicle Wrap, Business Cards, Logo Design, Store Front Sign, Promotional Products or a simple Banner – Tier 1 Graphics strives to help your business stand out above the rest!
Give Brandon a call for your graphic needs. No matter where you are in the U.S.A. they can fill your needs with creative design and superior quality. Don't settle for second best.
Brandon Heagle | Business Development
Tier1Graphics
o: 704.625.6880 | c: 704.651.7843 | w: www.TierOneGraphics.com
18525 statesville rd, suite d-10, cornelius, nc 28031
######################################################
We are so thankful for Westmoreland Printers coming on board with taking care of our business card needs. Thanks for sharing our passion and joining our team.
If you have any printing needs please contact them. High quality printing and great customer service.
************************************
Stephen Pierce's Wakeboard School
 Lake Norman, NC    (704)-315-8732
http://www.stephenpiercewake.com/
About Stephen Pierce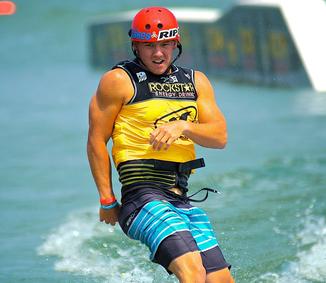 Stephen Pierce's 
Stephen Pierce is a 24 year old professional wakeboarder that has grown up living on Lake Norman in North Carolina. Stephen rides on the professional wakeboard tour during the summer and lives in Orlando Florida for the winter months.Throughout his career he has dominated the NC wakeboard scene, being the state champion for four consecutive years. Stephen started teaching people to wakeboard in 2008 at the Charlotte Waterski Center under the Rusty Rudder and taught over 500 people how to ride. Stephen was the first sponsored rider for IcywakesSurf Shop and has helped build their team to the top spot in the region. He has also helped Icywakes build their wake boarding camps by setting the bar for for their top notch coaching during the summer. Stephen has also attained many major sponsors such as Liquid Force wake boards, Spy Optics, and Rip Curl. He is a strong believer in all the companies that support him and wouldn't be were he is today without them. This year Stephen partnered with Malibu Boats of Charlotte to allow him to teach and train on the legendary Malibu 23 LSV.
Since 2007 Stephen has strived to create the perfect learning environment for riders of any level to progress to the next level. Since then he has worked with over 1000 students and has helped multiple riders take their riding to a competitive level.